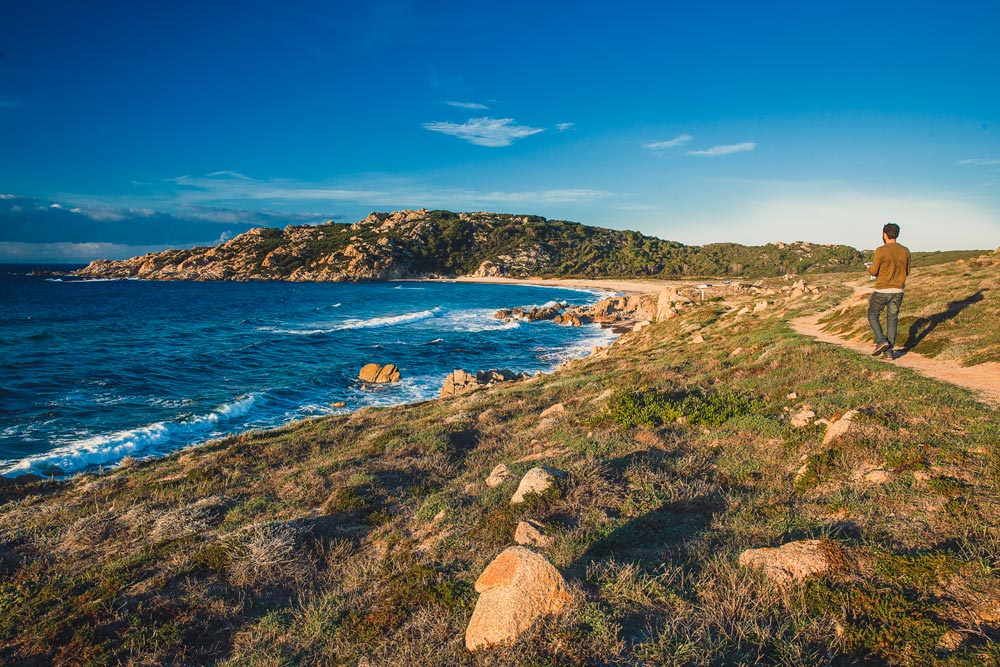 The Gallura region lends itself to various hiking and sporting activities.
Its landscape is made of rugged coastline, breezy beaches, wide hills where forests alternate with cultivated fields, long streams, rocky mountains, unknown but to be discovered. Gallura is a land suitable for active tourism, for those who want to experience nature to the fullest, discovering its wild side.
From the sea to the mountains in Gallura it is possible to try out different outdoor experiences: trekking excursions, cultural and food and wine tours, mountain bike tours, kayaking along the coasts and much more.
It should be emphasized that it is possible to have many experiences all year round, throughout all seasons. While during the summer you can do many water sports, in autumn and spring you can enjoy the mild climate for inland activities. During winter the temperatures hardly reach below freezing and it is possible to travel and move in the open air without too much trouble. Throughout all seasons, for all ages and for all range of difficulties, the northeast of Sardinia awaits those who want to fully enjoy nature and its landscape! Here are the best outdoor experiences in Gallura:
Trekking
It is one of the activities that is the most widespread on the island. We suggest you follow one of the paths proposed by the Forestas Institute on the top of Mount Limbara where among the multiform granite rocks you can admire a wide panorama that sweeps over the whole of northern Sardinia, southern Corsica and the sea that surrounds them. Interesting paths are those that combine nature and the discovery of cultural heritage. This is the case of the numerous rural churches in the Luogosanto area. A religious itinerary (Luogosanto: a religious itinerary in the heart of Gallura) that allows you to tune into the spirituality of the Gallura countryside by stopping in these simple places of worship immersed in the wild nature.
In Luogosanto, for example, it is possible to experience an interesting excursion to the Palazzo di Baldu, a medieval building. Or at the coeval Castle of Balaiana and the Church of San Leonardo, after a short walk of about 150m in altitude to reach the top of a small rocky hill: one of the most interesting landscape points of northeast Sardinia.
During your excursions you can taste the scent of myrtle, taste the berries of strawberry trees, encounter autumn's mushrooms... here are two tips if you develop an appetite.
There are numerous countryside itineraries that you can follow along old country roads, such as charcoal routes and ancient connecting roads, then the Hermitage of San Trano, Monti Casteddu, Palazzo di Baldu, and La Filetta. All these are small recommended excursions to do independently or even as a family.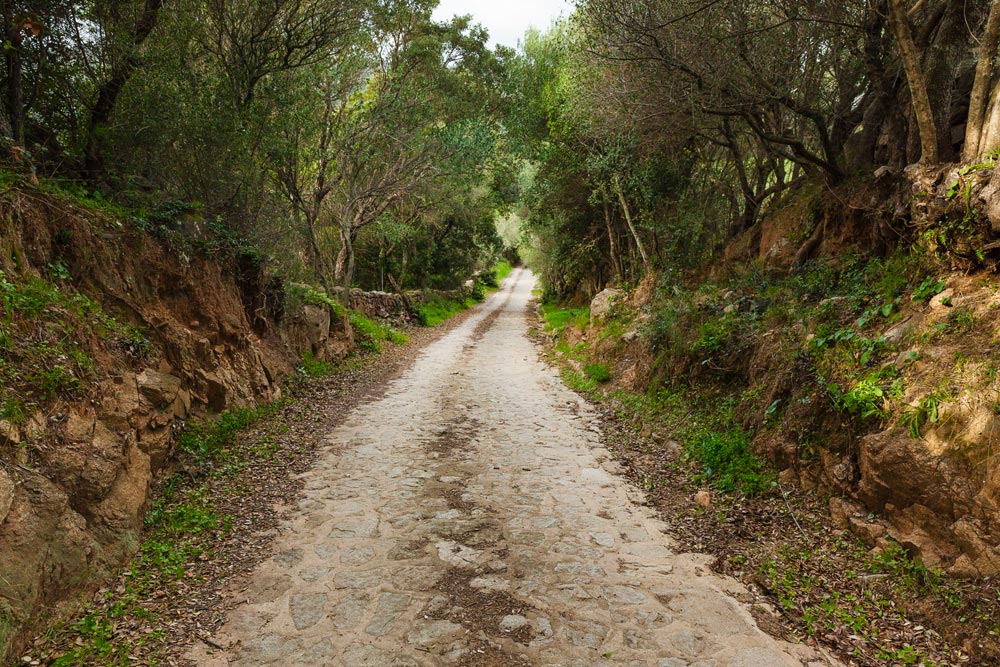 There are also very interesting hiking trails that allow you to admire landscapes that will leave you speechless. Many of these are quite difficult many may face significant differences in difficulty level, inaccessible paths and, where necessary, cross private properties. For this type of experience it is good to contact the local tourist guides, which with their knowledge of the area will enable you to experience unforgettable moments in total safety.
Rely on the tourist guides reported on our portal and do not go alone. Nobody better than them will know how to make you appreciate those magical places
Some of these routes can be found in the various forest yards of the regional Forestas agency, which allow visitors to immerse themselves and get to know the typical Gallura vegetable ecosystems: cork, holm oak, ash and wild olive trees; the Mediterranean scrub of myrtle, strawberry tree, juniper and lentisk; the Mediterranean garigue of cistus, lavender, heather and helichrysum. Between Luogosanto, Luras and Aglientu are the forestry sites of Vitédda and Lu Mazzólu, Lu Sfussatu, La Cilata and Lu Litarru. Do not miss the medieval road that takes you right from the village of Luogosanto and that once connected Tempio Pausania with the port of Longone, the current Santa Teresa Gallura.
Mountain bike
This is a sport that unites many fans and more people are choosing to travel in an economical and environmentally friendly way. In addition to paved roads there are country roads in Gallura that lend themselves to trips of different lengths. Visitors often combine a passion for mountain biking with the desire to visit an archaeological site or a tasting of typical products in a local winery.
What are you waiting for? The Gallura is waiting for you to discover its activities. For more information you can visit the services page of our portal: