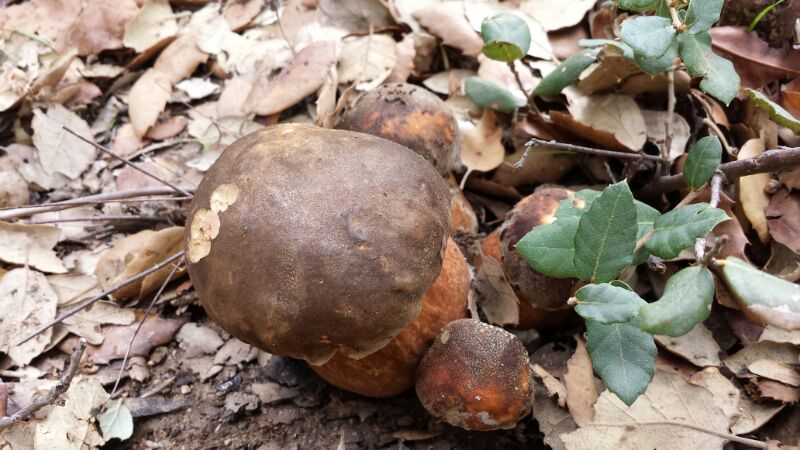 Sardinia is a place where one can find many different species of mushrooms. There are hundreds of them, considering also those that are not edible and toxic. In the autumn season it is easy to collect mushrooms in large quantities in different locations of the island. In Gallura, in particular, the wide woods constitute an environment suitable for the growth of numerous mushrooms.
There are also many who love to collect mushrooms, not only for the pleasure of eating them, but also for enjoying the tranquility of walking outdoors. Picking mushrooms is in fact an opportunity to take long walks in the silence of the countryside, in large woods mainly inhabited by cork oaks. Finding yourself in the midst of nature and its scents is for many an experience of relaxation and stress, one of the most loved hobbies in northern Sardinia. Many have fun exploring the land, studying the area and discovering areas rich in mushrooms.
When to find mushrooms?
Certainly in the autumn season when the rain is more abundant. Usually October and November are the most profitable months for mushroom growth but it is also possible to find them in winter and early spring. Much depends on the rainfall and average temperatures of each specific season.
Before going to the countryside looking for mushrooms, check that you are actually eligible for mushroom picking. In Sardinia there is no general regulation but those published by individual municipalities.
In Gallura, in order to avoid the uncontrolled exploitation and conserve biodiversity, several municipalities have imposed the obligation of a license to be able to collect mushrooms, by monthly or annual duration.
Collecting mushrooms in Gallura means having the possibility of experiencing a close relationship with nature. Lovers of this activity can enjoy the silence of the cork trees, often interrupted by the sound of birds either chirping or moving from one tree to another.
There is also the possibility of getting in touch with the wildest part of the countryside. Walking among arbutus, myrtle, cistus and other plants, we often find old oaks and rocky cavities once used as shelters for shepherds. You can also find yourself in scenic spots with unprecedented landscapes.
It is advisable to look for mushrooms with others, both to be safer and also to share the beauty of nature, its colours and its scents.
Be mindful that you need to collect and eat mushrooms only if you are sure of their edibility. Many mushrooms can cause serious illnesses or be fatal; for this reason it is good to inquire or show the mushrooms to an expert.
Collect mushrooms only if fresh and make sure to cook them as soon as possible, ideally cooked the same day they have been picked. Never give picked mushrooms.
Which mushrooms can one find in Gallura?
The first mushrooms start to sprout in the ground at the end of the summer with the first rainfall but different species grow until the beginning of spring.
Among the edible mushrooms in Gallura it is easy to find:
Prataiolo (Button) mushrooms (Agaricus campestris): excellent cooked in a pan with oil and parsley, in risotto or roasted on the grill;
Caesar's mushroom (Amanita cæsarea): excellent raw in salads or cooked in a pan, can also be preserved in oil;
Porcini (Boletus aereus, Boletus edulis, Boletus aestivalis): different types of porcini are found in Sardinia. Porcini mushrooms can be cooked in different ways: stewed to dress pasta and risotto, in oil, dried or paired with meat;
Chanterelle, Finferlo (Cantharellus cibarius): little eaten in Sardinia, this mushroom is actually a very tasty mushroom ideal both in lasagna and in oil;
Parasol mushroom (Macrolepiota procera); with a slightly strong flavor, it is baked in the oven with a little oil;
Antunna (Pleurotus eryngii): with a substantial flesh, it is less common in Gallura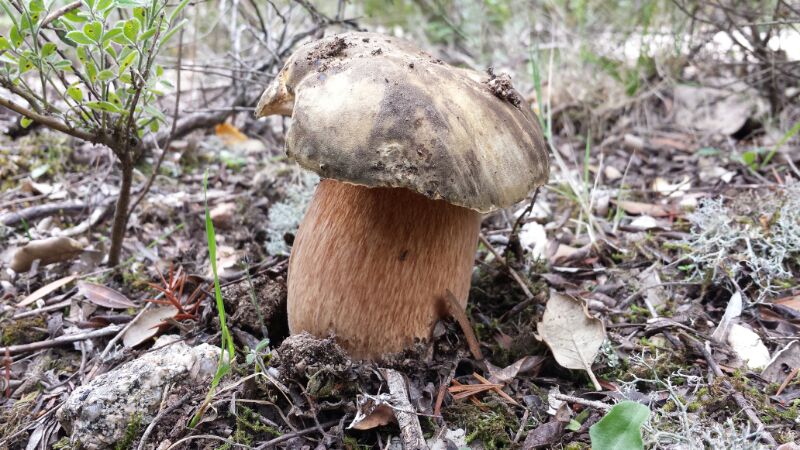 Where to eat mushrooms in Gallura?
There are numerous typical restaurants where one can easily find seasonal mushrooms used for appetizers and first course meals or roasted as per the Gallura tradition. For more information visit the dedicated page.
How to cook mushrooms
There are many ways to eat mushrooms in Gallura: they are often prepared to season pasta dishes or prepare risottos, cooked in a pan or baked as a single dish or side dish. Delicious tagliatelle with button mushrooms is prepared by cooking mushrooms in a pan only with oil, garlic and parsley. This dish is often prepared during the period of their harvest as these mushrooms are among the most readily available and quick to cook. They are found everywhere in the whole of Gallura, even in less wooded areas.
The antunna, however, is usually cooked on the grill and is a mushroom with a very consistent and tasty meat.
A piece of advice? If you enter a restaurant ask for dishes of the day or seasonal products off the menu. In the autumn season you can find tasty surprises based on available mushrooms. Fried porcini mushrooms are a must in Gallura between September and October. Freshly collected, fried and eaten hot. What more could you want? Not to mention the risotto with porcini mushrooms, with the addition of pulpeddi(inside of pork sausage). Have you ever tried oven-baked mushrooms simply seasoned with a little oil?
Interesting fact: In Gallura the new Mycological Research Centre of Sardinia
The new mycological research centre inaugurated in May 2018 in Calangianus is dedicated to the study of fungi. The centre was born from the commitment of the Gallura Association to be valued and co-funded by the Foundation of Sardinia, sponsored by the municipalities of Calangianus, Tempio Pausania, Luras, Luogosanto, Bortigiadas, Berchidda, Sant'Antonio di Gallura and Telti. The centre was created to enhance the Gallura and Sardinian mushroom heritage in general through exhibitions with didactic panels, as well as a series of cultural and educational activities.